Become a better presenter
with this full-day, intensive masterclass
by award-winning speaker Aral Balkan.
PerformancePosture, movement, breath, voice, speech, and body language.
DesignCommunication, information, motion, audio, and graphic design.
ToolsPresentation displays, timers, pointers, clickers, props, and audio.
TechniquesDifferent presentation techniques, microphone technique, stage layout.
BusinessContracts, intellectual property, negotiations, your rights as a speaker.
Dos & Don'tsCommon mistakes that speakers make and how to avoid them.
Good speakers are made, not born.
The very first talk I gave was an unmitigated disaster. It was at a local meetup sometime around the turn of the century and I remember rambling on for ages, trying to fit everything in. My slides were a PowerPoint nightmare. Someone actually fell asleep. And snored. Loudly. I'm sure you've experienced similar talks at conferences, meet-ups, or maybe even at work. Maybe you've even given one.
Boring presentations and 'death by PowerPoint' are facts of life. But they don't have to be.
Many years have passed since that first talk and today, my talks are met with enthusiastic reviews. Last year, at my opening keynote at the Ùll conference in Dublin, I got a standing ovation. I was voted Voice of the Year at the Microsoft Ubelly awards and one of my talks was included in the Top 20 Talks of 2012 by .net magazine. I'm not telling you this to gloat but to prove that good presenters are made, not born.
'After time spent training with Aral

I felt so much more confident

and ready to step on stage.'

—Clare Sutcliffe
Learn from my mistakes.
I spoke at my first international conference in 2003. Since then, I've presented at over a hundred events, including opening and closing keynotes to audiences ranging in size from a few hundred to several thousand. Along the way, I've seen countless speakers make the same mistakes over and over again. Most of these are the same mistakes I also made when I first started out. And they are entirely avoidable.
Ten years of knowledge in a day.
In this one-day masterclass, I want to share with you what I've learned in my last ten years as a professional speaker.
Instead of teaching you how to copy my presentation style, I will focus on showing you general presentation, theatre, and voice techniques (my background is in musical theatre) coupled with design theory (I am an experience designer). The goal is for you to adapt the tools, techniques, and advice from the class to suit your own character and your own, unique, voice.
Don't forget that the most important thing when you are in front of an audience is your authenticity and passion for your subject. This masterclass will show you how to best communicate that passion to your audience while avoiding common pitfalls.
I hope you will join me for a intensive yet jovial day in the beautiful Sallis Benney Theatre in Brighton and take the first steps towards becoming a better, more confident, speaker.
When is it?
The class takes place on Friday, June 14, 2013. It starts at 10AM (to give out-of-towners plenty of time to get here) and ends at 4PM (we can all go out for a beer/glass of wine/organic coconut juice afterwards if you want to stay around a bit).
Who is it for?
This workshops is for all skill levels from beginners to professional speakers. Whether you want to give talks to thousands or simply communicate better with your team at meetings, if you need to communicate, educate, or persuade, you will benefit from this class.
Venue
The class will take place at the beautiful Sallis Benney Theatre in Brighton, UK. Attendance is limited to 50 people. The class is seminar-style, with lots of show and tell, however you will be asked to get up and move around at certain points (especially during the movement and breathing exercises) so please wear something comfortable. If you will be staying the night, the lovely MyHotel is just a 5-minute walk away so why not take advantage of the fact that it's on a Friday and make a weekend of it in sunny Brighton?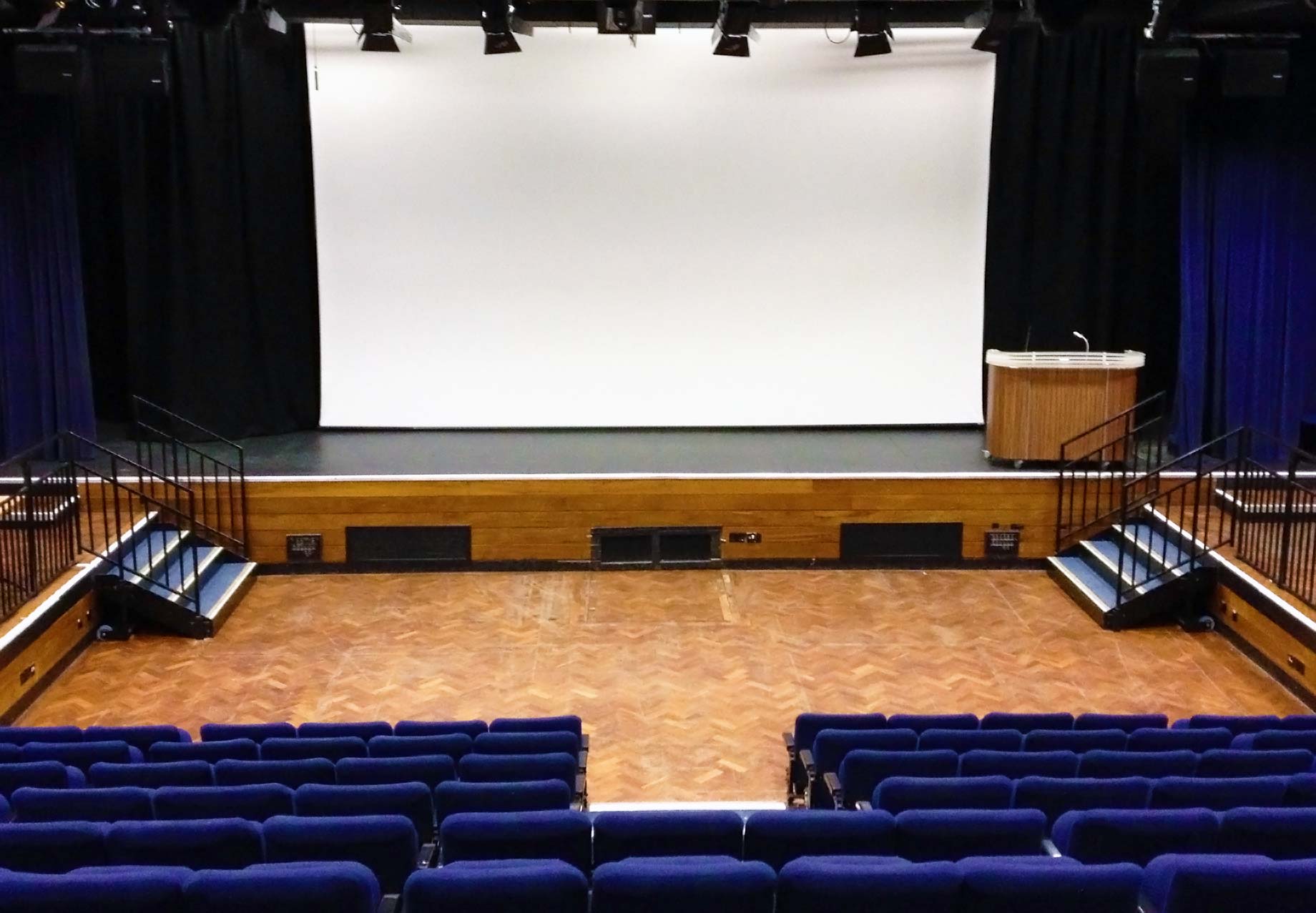 Bio
Aral Balkan is an experience designer, developer, and professional speaker. He has been giving talks at international conferences for over a decade. Last year he was voted Voice of the Year at the Microsoft Ubelly Awards. His talk on user experience was chosen as one of the Top 20 Talks of 2012 by .net magazine. In 2012, among numerous other conferences, he presented the opening keynote at Norwegian Developers Conference, in front of an audience of over 1,500 attendees. This year, he presented the opening keynote at the PHP UK Conference and will be speaking at Realtime Conf EU in France, Kerning in Italy, and Thinking Digital in the UK. He has given over a hundred talks during his career.